@GianDoh: Bartender: What'll It be?

Stephen King: A novel at first, then a tv miniseries, then a movie.
@Loving_Life1996: Police: THIS IS THE POLICE, OPEN THE DOOR NOW

Me: Not with that attitude
@Donna_McCoy: Cosmetic surgery is a great way to spend your life savings and end up looking like a surprised owl.
@oakhillbargrill: I've been playing the blame game with my wife

I'm losing 1,227,456 to 3
@Pork_Chop_Hair: Him: Don't get your panties in a bunch.

Me: It's called a bulk pack, Todd. That's how Costco sells them.
@DaveWeasel: Ok.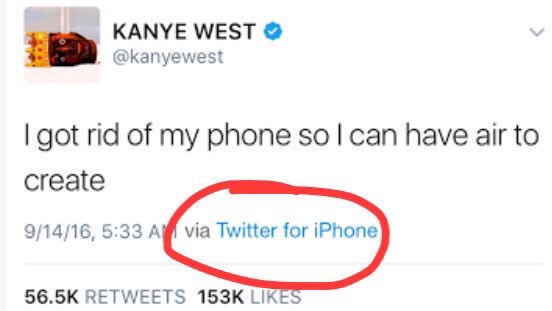 @Rollinintheseat: I wish job sites ranked jobs by the level of human interaction you will have to deal with on a daily basis.
@FunnyTunes: Me : I have changed my mind.

Wife : Hope the new one is working.
@GingerHotDish: I sent my boyfriend a picture of my taco. Yeah, he was disappointed that wasn't a euphemism as well.
@Sean_Burgundy_: Sorry I swung from your chandeliers

It will happen again