@Hobo_Splendido: Autoerotic asphyxiation? No thanks, I'm not much of a car guy.
@Darlainky: <~>Fortune Cookie<~>

We see you put egg roll from buffet in purse. Very bad woman.
@Cravin4: There is nothing sexier than when she locks eyes with me as she finishes...

..Frying the bacon
@living_marble: Was it something I said?

@YouHadOneJ0B: Finnish flag.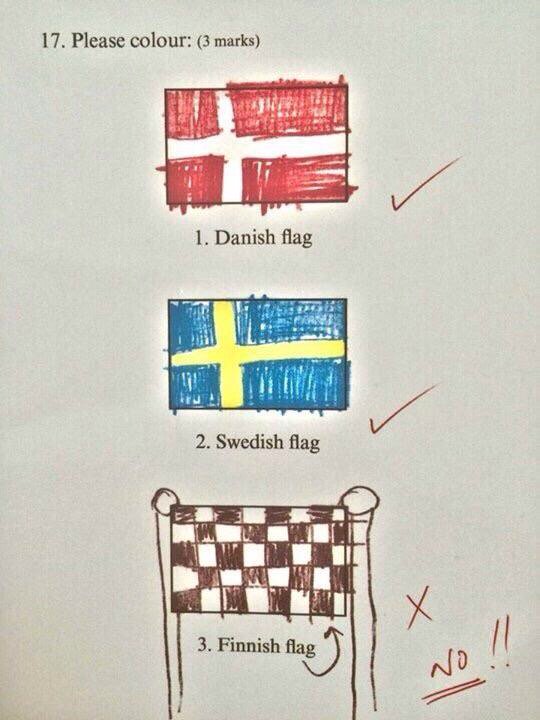 @daemonic3: [hospital]

"Will dad ever wake from his coma?"

WIFE: Of course dear [loudly] LET'S GO HOME TO ORGANIZE & RE-ARRANGE HIS TOOLS

DAD: I'M UP
@jjhartinger: [Commercial for Legos]

Have you ever cursed in front of your kids? Want to?
@krisv_723: Sometimes when I'm driving I'm overcome with an urge to run into an overpass pillar. Anyway, I'm Kris & I'll be your Uber driver.
@KentWGraham: I'm forgetful. My wife is rememberful.

@_youhadonejob1: Meanwhile in Thailand.